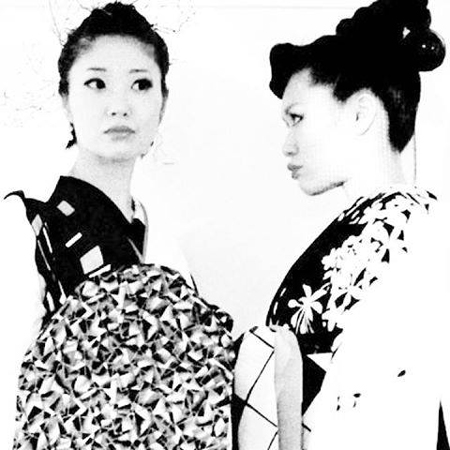 毎月第4土曜日にコザ、OTOBOLAにて開催しておりますUREIが一周年を迎えます。
ゲストライブに女性2人組みユニット白檀が登場します!!
美味しいヴィーガンフォーードに水たばこシーシャ、淹れたてコーヒーも楽しめますので是非お越しください。
UREI -4th Saturday Every Month-
Tune In To Your True Self With The Magical Sound
11/22 (sat) 1st.Anniversary!!!
@ OTOBOLA -KOZA
DOOR:1500yen/1d(Free Hookah Approx 15min)
Special Guest Live
白檀-byakudan-
Resident DJs
SINKICHI . A-TA . ALAKI . SYN
VJ&Deco
星屑工務店
PA
TAMAKI
Photography
Hitomi . Sandy
Shop
Chillminatea
~The Earth's coffees are truly amazing! Fancy a cup while taking a break from your space travel? ~
Electric Haze
~A Mobile Hookah Shop as a Temporary Autonomous Zone: Come and See the Magick in Action!~
http://electricstarryhaze.tumblr.com/
Vegan Junk Experience
~Seeking a sensual way to express the natural stimuli of plants. Enjoy a natural sugar high coming from the sweetness that calmly runs through your veins.~
http://ameblo.jp/vegancasbahkoza6/
Guest Live
白檀-byakudan-プロフィール
www.byakudan.com/
2012年、京都アンダーグランド・シーンで産声を上げ、以降各地にて精力的なライブ活動を重ね話題となっているVocal&Effective/MARLYNとElectronics&Synthesizer&mc/EMILEの二人による異型ダンスミュージックfemaleデュオ"白檀"。
パンクアティテュードに基づいたDJとしても活動するEMILEが紡ぎ出すDEEP HOUSE,JAZZ,CROSSOVER,TECHNO,BASS MUSICJAZZ,HIPHOP etc…を飲み込む自由多彩なリズムマシン・ビート&グルーヴにMARLYNによる自由度の高い艶のあるソウルフルなヴォーカルがアジア/中近東/アフリカを横断する無国籍なメロディ・フレーズと共に躍動するストレンジ・ダンスミュージックはフロアをダンスへと誘う。
呼応する低音域への探求もありながらポップな感性が異彩を放ったパフォーマンスは進化しつづけ各地にて評判に。
2014年待望の1stアルバム"OPALUS"をRelease!
Byakudan is a female duo formed in Kyoto through the meeting of
Marlyn (vocals/MC) & djEmile (electronics/synth) in 2012.
Their collaboration pairs Marlyn's soulful voice, effected to extremes,
with djEmile's free-grooving beats in wide-ranging excursions into house, techno, dubstep, acid, breaks, jazz and punk.
The deeply-intertwined life forces of the pair generate bass music
that lures the floor out to dance. While delving into mutually-complementary bass-zone explorations, the pop sensibilities they harbor are also attracting notice to their stand-out performances.
charge: 80 people limited ¥1500/1d , FREE HOOKAH (approx.15 min.) & DJ MIX Downroad Present ! FOR EVERYONE!!!
※UREIは最高の音響、安心して楽しめる空間を維持するために、この度入場料金を、¥1000(w/1d,FREE HOOKAH)から¥1500(w1d,FREE HOOKAH&DJ MIX Downroad Present!)へと改訂させて頂きます。
そして入場者を80名までとさせて頂きます。どうかご了承下さい。
お詫びにUREIレジデントDJのMIXMP3をダウンロードコードを当日ご入場頂いた全員に配布致します。
開催日:11/22(sat)
OPEN.START:22:00~
4.場所
場所:OTOBOLA – KOZA
http://otobola.ti-da.net/
UREI facebook page
https://www.facebook.com/pages/UREI/318142198339616
UREI Twitter
https://twitter.com/UREI_KOZA