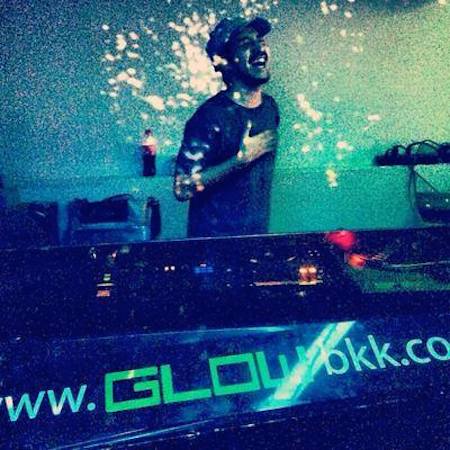 Tune In To Your True Self With Our Magical Sounds
UREI – 4th Saturday Every Month
Vol.31(Last 2 times!)
□■□■□■□■□■□■□■□
2016.5/28 (sat)
@ OTOBOLA – KOZA – OKINAWA
http://otobola.ti-da.net/e8607119.html
●Start:22:00
●Entrance:¥1000 ($10)
Free entrance for ladies until 0:00!!!!
女性は0時まで入場無料 ♪(´ε` )♪
●SPECIAL GUEST DJ :
mAsa niwayama (GIANT SWING from Bangkok)
●Resident DJs:
SINKICHI / A-TA / ALAKI / SYN
●Sound:
TAMAKI
●Shop:
Vegan Junk Experience / Electric Haze / ∞でろぺぺ∞ / SKY SMOKE
□■□■□■□■□■□■□■□
☆Guest Artist Profile☆
mAsa niwayama [GIANT SWING] from Bangkok
Originally from Hokkaido, he's a promising Japanese DJ in Thailand, active in the forefront of music scene. In 2010, he started the party called "GIANT SWING". It became a movement throughout Asia and won the highest praise by the party people from all over the world as well as the people from the local music industry. He's been spending more time on the dancefloor in Thailand than anywhere else, his style seems to be free from any kind of ordinary restraints: his positive vibes and his unique relaxed personality attract everyone in the true sense. He also works for Zudrangma HQ Records Store in Maft Sai and plays brilliantly various world music such as Thai, African and Jamaican. He tours around Japan every year and making the groove wherever he goes with his perfect play.

mAsa niwayama [GIANT SWING] from Bangkok
北海道出身。
タイ在住の日本人DJとして常に第一線に居続ける存在。
2010年にパーティー"GIANT SWING"を開始。
アジアの中心に渦を巻き起こすようなムーヴメントとなり、現地の音楽関係者や世界各国から訪れるパーティーピープルから絶賛される。
他のどの国よりもタイのフロアで過ごした時間が長い彼の感性は多くの決まりごとから自由で、たとえディープ寄りな選曲の中でもポジティブな姿勢を崩すことはなく、独特のリラックスした雰囲気の人柄であらゆる人種を惹き付けてやまない。
Maft SaiのZudrangma HQ Records Storeの店員もつとめ、タイ/アフリカ/ジャマイカなどワールドミュージック寄りのセットも素晴らしい。
毎年の日本ツアーも恒例となりつつあり、常に「良い湯加減」なDJプレイで各地を最高のムードに包んでいる。
https://www.mixcloud.com/mAsa_niwayama/
☆Shop Profile☆
Vegan Junk Experience
一晩中躍り続けるためのエネルギーチャージとして、Vegan料理をフロアにてご提供。「刺激的な食体験」を追求すべくButterfly Effect プロジェクトを別ユニットで展開中。
その活動の一環として、中ノ町におけるウリコ(売り子)を通して魂震える修行してます。フードのご注文やパーティ出店についてのご相談はコチラまで
veganjunkexperience@gmail.com
http://ameblo.jp/vegancasbahkoza6/
https://twitter.com/veganjunk
Electric Haze
移動式水タバコ屋さんです。魔法空間展開中。
http://electricstarryhaze.tumblr.com/
⌘deropepe⌘
でろぺぺとゆう魔法の呪文により、魔法の帽子や雑貨や装飾物などを編み出しているMagical hand Mader主婦。
ps://www.facebook.com/deropepe8/
https://mobile.twitter.com/
Mo'INFO
UREI Facebook
https://www.facebook.com/pages/UREI/318142198339616
UREI Twitter
https://twitter.com/UREI_KOZA
UREI Mixcloud
https://www.mixcloud.com/UREI_KOZA/